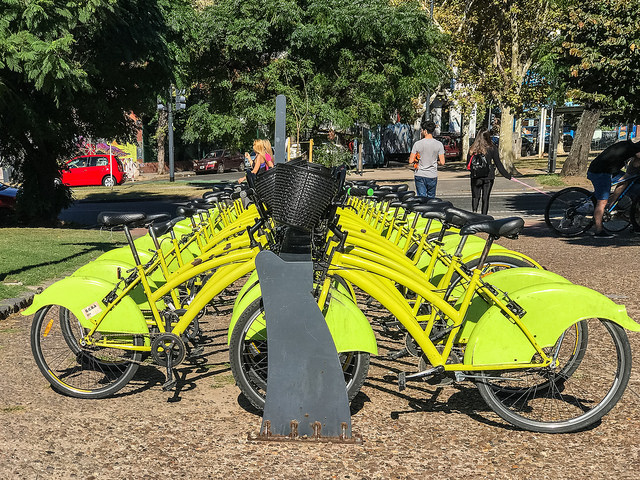 Biking B.A. is all the rage, inviting visitors to pedal around Palermo's parks and on designated bike lanes. The city has expanded its 80-mile network of interconnected bike paths and installed a relatively new bike/share system. The Sunday street art (graffiti) bike outings, offered by a few local operators, are considered the Holy Grail of biking tours.
Jogging B.A. Back on two feet, but moving fast, join the Buenos Aires Marathon, which starts in the Belgrano neighborhood and follows a routing past some of the city's most iconic monuments. This is the biggest marathon in the southern hemisphere, attracting more than 10,000 runners.
In fact: bring your Marathon gear to TMLA and stay a bit longer, for this year's race takes place September 23.