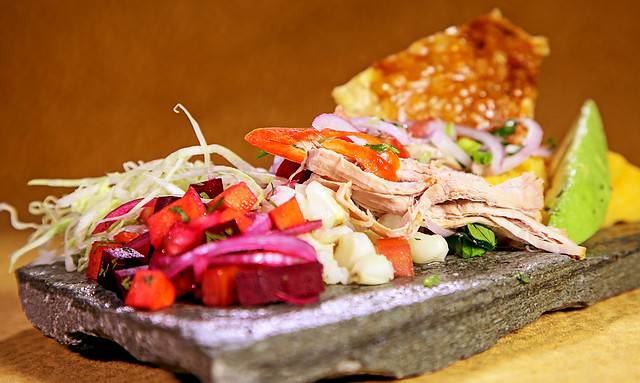 D is for Dine, Dance, and Dollar
♦ DINE AROUND QUITO — on Ecuadorian cuisine: Top suggestions from Ecuador's delegates to TMLA in 2013 were—in order of popularity for traditional dining:  La Choza,  Rincon la Ronda, Mi Cocina (tied with) Lo Nuestro.   Or try this new restaurant recently recommended by a TMLA Buyer – Terra Restaurante. Then of course we're in the land of street-food feasting, Ecuadorian dishes like fried empanadas, crisp pork hornado and rich tripe stew, served up in modern kiosks and handy seats in Parque Navarro in La Floresta.
♦ DANCE THE NIGHT AWAY at:  La Juliana, Lavoe Salsa Bar, Hal-Ku.
♦ The U.S. Dollar is the official currency, for which U.S. visitors quietly say thank you Ecuador.