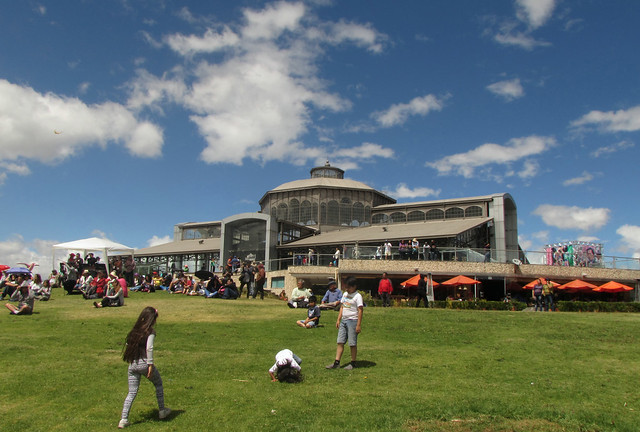 I is for Itchimbia Park and Isla de la Plata
♦ ITCHIMBIA PARK is the place to be for city views at sunset. First check out the Art Nouveau Itchimbia Cultural Center, a glass and steel structure that was the original Santa Clara market and is the work of Gustave Eiffel; then venture below the observation deck to Pim's for a drink— accompanied by a popular dish, say locro de papa or seco de chivo—to watch the lights come up around Quito.  Equally fine for cocktails and dinner with a Bellavista are Café Mosaico or Palacio de Cristal.
♦ ISLA DE LA PLATA, of course, is nowhere near Quito, but it's a favorite of this editor who loves the idea of boarding a small boat in Puerto Lopez and riding an hour out to sea for a day on an island called "the poor person's Galapagos." Indeed, in residence are nesting colonies of seabirds; large numbers of blue-footed boobies, frigate birds, re-footed boobies, pelicans, a variety of gulls, terns and petrels.  Albatross can be seen from April to October, whale-watching between June and October, and dolphins may pass by any time. Mantaraya Lodge is a comfy spot to hang one's sombrero near this natural attraction, with the lodge itself in the Parque Nacional Machalilla.