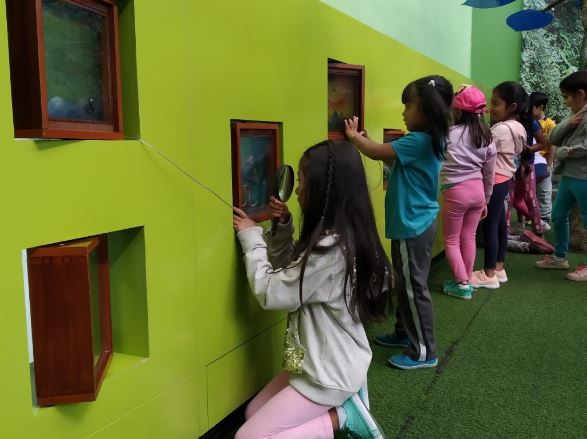 K is for Kids ♥ Quito and Kallari Chocolate
♦ KIDS ♥ QUITO – Put on your list of the capital's kid-friendly attractions: Museo Interactivo de Ciencia (Interactive Science Museum), designed for children between 3 and 8 years and housed in a former textile factory; Vivarium, located in La Carolina Park and hosting a great display (over 45 species)  of live reptiles—snakes are particularly "popular"—that inhabit the tropical and subtropical regions of Ecuador and the world; Interactive Dinosaur Museum, also in La Carolina Park, has mechanical-model representative animals from the ice age, including some 15 full-scale figures;  Vulqano Park, the largest permanent amusement park in Quito, with more than 26 attractions including a roller coaster.
♦ KALLARI CHOCOLATE – Today, Ecuador produces from 60% of the world's quality cacao, a product increasingly featured in chocolate -themed tours.  From Quito, those lead directly to cocao farms in Mindo, and from Guayaquil, visitors have many historic cacao plantations linked into interesting Ruta de Cacao touring.
Getting specific: A decade ago, 50 Kichwa farmers began processing their own cacao beans instead of exporting them. They formed the Kallari cooperative, now 850 families producing bean-to-bar chocolate in the country's eastern Amazonian provinces. In Quito, try it at Kallari's Chocolate Lounge, where bars and brownies are supplemented with savory snacks. (Note: Kallari recently spotted in the U.S. at Zabar's gourmet market on the upper westside in New York City).