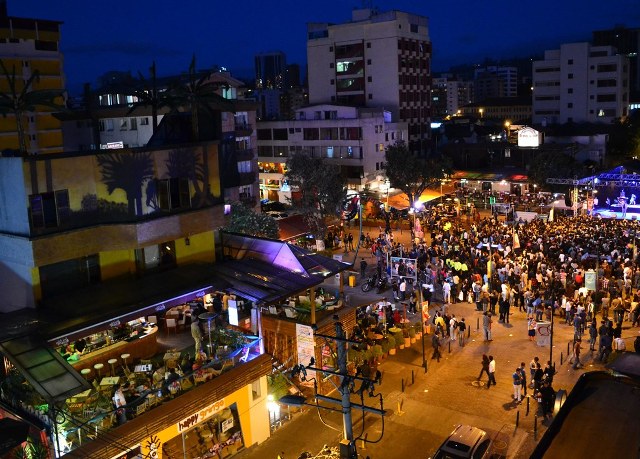 N is for Neighborhoods, Ñan, & National Geographic
♦ NEIGHBORHOODS worth knowing, other than the Centro Historico, include some very cool places.
La Mariscal in the modern sector of town hosts the majority of café/bars; entertainment's ground zero here is Plaza Foch, a quiet, low-key spot by day and heart of the action early on in the evening, before moving on to nearby clubs and livelier bars. Quiet back streets have some fine examples of traditional Quiteno architecture, and north of La Mariscal lies the expansive, attractively landscaped Parque La Carolina, a weekend favorite with Quiteño families.
La Floresta: In this hipster epicenter of the city, people head to La Floresta for food—the streets near the Swissotel are packed with trendy restaurants. The main plaza fills each evening with food carts, offering one of the best places to eat street food in Quito, while the choice wide on international restaurants: Dutch-owned Jurgen Café for breakfast and brunch, Spanish tapas at La Tasca de Carlos, French sweets at Le Petite Patisserie bakery.  Mixed into this residential neighborhood are beautiful old houses and the colorful Mercado San Antonio—particularly lively on Fridays.
Guapulo is tucked into a steep hillside on the northeast side of Quito, and retains much of the flavor of Old Quito. History here goes back to the days of Conquistador Francisco de Orellana, who set out from here in search of cinnamon riches, and instead discovered the Amazon. Galleries and artsy, bohemian café-bars—open evenings—with beautiful valley views line today's Camino de Orellana, the cobbled street that ends at Iglesia de Guapulo; this 17th century church houses the Fray San Antonio Rodriguez Museum, showcasing works of the Quito Baroque School.
Cumbaya is often considered to be a town in its own right; but it is actually a neighborhood of Quito. Leaving the heart of town via the Guayasamin Tunnel, you find yourself in Cumbaya, home to two large, popular shopping malls, several fine restaurants—Ecuadorians say the best fritada in town is served at lunch-only Palacio de la Fritada—, a hiking and biking trail, and a small plaza with a historic church. It's easy access, plus a warmer and dryer microclimate than its neighbors on the mountain make this a popular area with expats. You know what else is located in Cumbaya…. TMLA's new venue this year – Quorum Quito Convention Center!
♦ Get to know ÑAN, a bimonthly, bilingual magazine that aims to inspire and information travelers about the riches of a small yet megadiverse country called Ecuador.  Every issue goes in deep on just one route or region of theme, covering attractions, cultures, people, music, gastronomy, wildlife and curiosities. Every issue comes with a pull-out and foldable map with all the information and references  travelers need to take on the road: a guide to exploration. ÑAN is available on various digital platforms.
♦ Perfect timing….. National Geographic has chosen Quito for it's city travel guide feature in their most recent August/September issue!   CLICK HERE for more details.