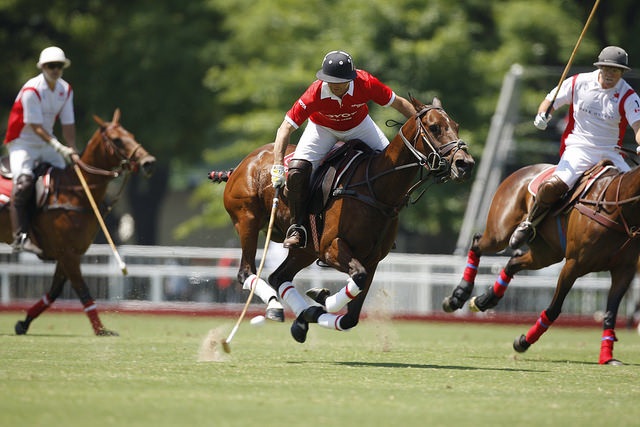 P is for Polo and Palermo
Polo, introduced by British immigrants in the 19th century and boasting today the highest number of ten-goal players in the sport, Argentina has long been hailed as home to the best polo in the world. It is played throughout the year; however, the elite season is the Triple Crown (La Triple Corona), which runs from September until the end of the year. The three best-known international tournaments are the "Tortugas Open," followed by the "Hurlingham Open," and the most important of all, the Argentina Open, which takes place at the Palermo Polo Field during November/December. Buenos Aires-based tour operators know how to help visitors join in the polo experience. Tickets for watching live polo games is part of the fun. And for visitors who want to actually play, book a polo less at one of the clubs outside B.A. and attend an exhibition polo match. reserve a Polo Day for expert-led private lessons and clinics—both beginner and advanced—offered by some polo clubs and country estancias.
Palermo is a catchall word for a large chunk of northern Buenos Aires, according to Michael Luongo, expert on all things Argentine and former Frommer's guidebook editor. We are going to borrow (and condense) his explanation of the different Palermos: Palermo proper—sometimes called Alto Palermo–is a neighborhood of parks that take their inspiration from London's Hyde Park and Paris's Bois de Boulogne; Palermo Chico is an exclusive residential neighborhood; Palermo Viejo is the city's chicest destination, further divided into Palermo Soho in the south, with its boutiques, fancy restaurants and hotels, and Palermo Hollywood in the north is quieter and less gentrified.