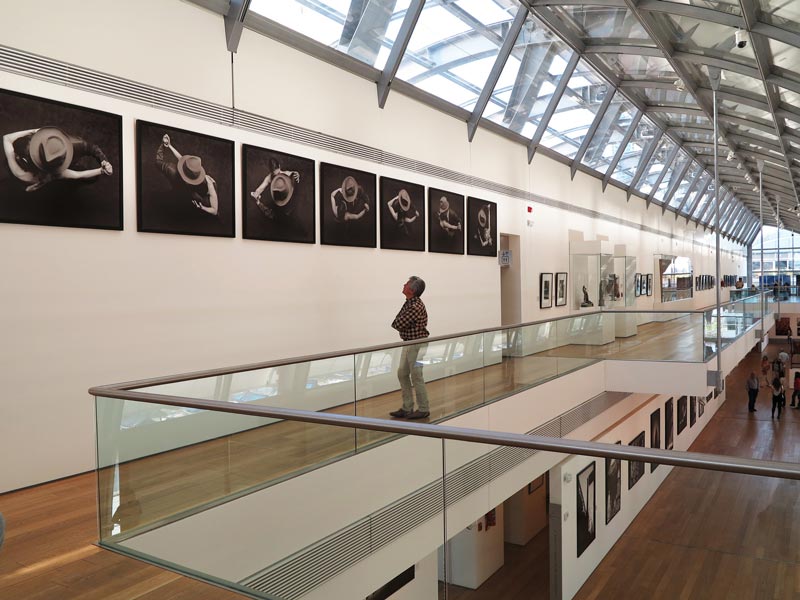 ♦ Because it's a city with a rich artistic heritage and a thriving cultural life, Buenos Aires, Art Basel chose Buenos Aires to be its first partner in the Art Basel Cities initiative. This long-term collaboration kicks off this year with an Art Basel Cities Week, for which invitations will go out to invite international audiences and Art Basel's extensive network to experience and immerse themselves in B.A.'s dynamic art scene. A Forbes Magazine writer asked the question on everyone's mind: will Art Basel Cities do for the city of Buenos Aires what Art Basel did for Miami Beach and Hong Kong?   Cecilia Alemani, director and chief curator of High Line Art in New York and Curator of the Italian Pavilion at the 2017 Venice Biennale, is the major duomo of this upcoming and engaging citywide week of public art, which is programmed to the theme of "Hopscotch." Participants include a mix of international and regional artists whose work will bring to life long forgotten locations with site-specific sculptures, live performances and experimental installations in the neighborhoods of La Boca, Puerto Madero and Palermo. The Art Basel Cities Week is scheduled for September 6-12, 2018 — yes just before TravelMart LatinAmerica, but for TMLA art aficionados to arrive early.
♦ Buenos Aires' youngest barrio, riverside Puerto Madero — whose historic warehouses turned into flashy quayside restaurants, whose streets are all named after famous women in Argentina history, whose beautiful pedestrian bridge (named the Women's Bridge) is designed by Spanish architect Santiago Calatrava – upped its cultural game with the addition of artsy centers. Not to miss is the Coleccion de Arte Amalia Lacroze de Fortabat, housing the fabulous collection of Argentina's richest woman; it not only embraces works by world masters like Klimt, Rodin, Dali and Chagall, William Turner — and Andy Warhol's portrait of Fortabat — but it also showcases some of the best Argentine contemporary artists. The barrio's second art treasure is the Faena Art Center, which celebrates "the Artists, the Rebels, the Essentials," It occupies a huge, 1900s flour mill with soaring ceilings and big bay windows that permit a well-lit space to exhibit monumental contemporary work by international and local artists.
♦ Ateno Grand Splendid, declared in 2008 by the Guardian as the second most beautiful in the world, is indeed a majestic bookstore. Located in a stunning former theater on Santa Fe Avenue, it's a place to spend an afternoon browsing a wide selection of books beneath frescoed ceilings, in ornate theater boxes (now lined with book shelves), amid sculpted caryatids and plush red curtains. And for a book break, go on stage for a coffee break — with live piano music — in the café. Other branches of Ateno contribute to the fact that Buenos Aires boasts the most book stores of any city in the world.
♦ Visiting bibliophiles might also like to know that the International Book Fair, Latin America's largest annual literary event, takes place in Buenos Aires at La Rural and will be held April 23- May 13, 2019.