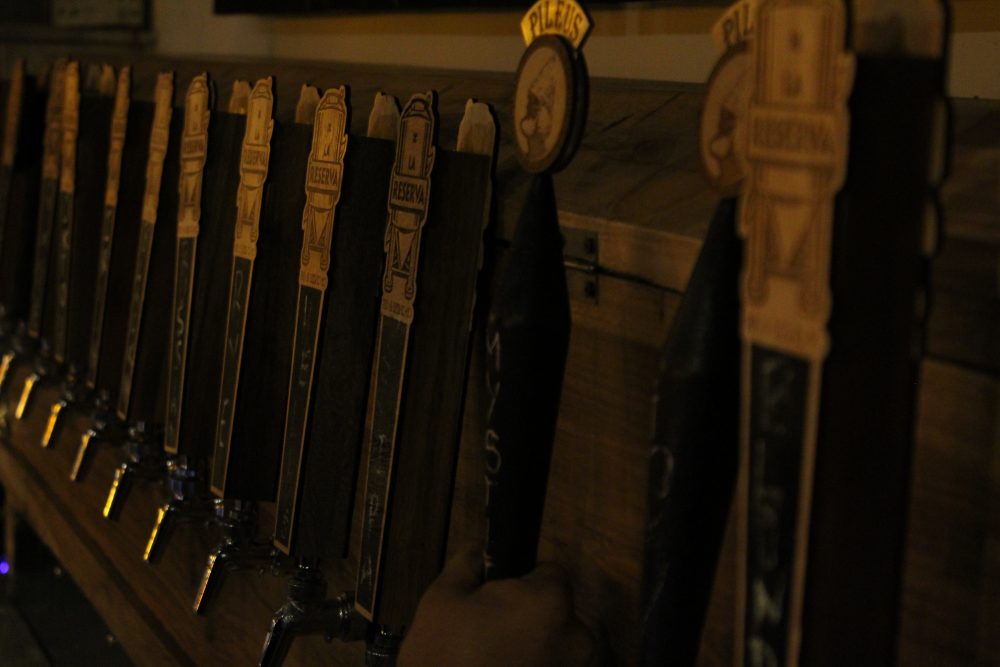 C is for Craft Beer, Cotocachi, & More
♦ CRAFT BEER sampling is IN, with microbreweries are cropping up all over town, each brewing up their cerveza artisanal: flagship beers, creative ales and seasonal brews. You might, for example head for Bandido Brewery, an American style microbrewery, located in the San Blas district of the Old Town, and bringing a new take on beer and ale with "new school" twists.  A master brewer is on hand to supervise tastings, and Happy Hour is 4 to 7 p.m., with live music after 7 p.m. on Tuesdays. La Reserva is another craft beer pub pick, this one representing a community of the top brewers in the country.  La Reserva boasts the largest volume of beer dispensed on tap in the country, with 30 types of beer on tap and around 200 recipes and different bottle styles. At any time, you'll find at least 4 draft beers and 20 different bottled craft beers. Certainly the place to sign up for its Beer Tour.
♦ COTOCACHI is the "leather capital" of Ecuador. Stores line the main street of this highland town, offering incredible bargains in high quality leather goods—fine coats, pants, purses, shoes, wallets, hats, briefcases, moneybags, belts and saddles.  Worth a detour, or even an overnight stay at the luxurious La Mirage Resort and Spa, just down the road.
♦ COFFEE BREAK:  Ecuador's abundant direct sunlight at high altitudes makes for optimal coffe-growing conditions, and the PROCAFEQ and APECAP brands have become a hot commodity among U.S. coffee snobs. Try it on location: The Loja blend's cherry-and-apple undertones taste best on the balcony of the Mansion Alcazar hotel in nearby Cuenca. In Quito, the Mercado Artesanal La Mariscal is one of the best places to stock up on Ecuadorian coffee.
♦ CANELAZO, a soul-warming, spiced hot drink from the highlands, easily adapted to Christmas and New Year's cheer anywhere. The basic recipe calls for cinnamon, cloves, sugar, a splash of lime, orange juice and aguardiente. The newest twist in Canelazo making substitutes naranjilla for orange juice.