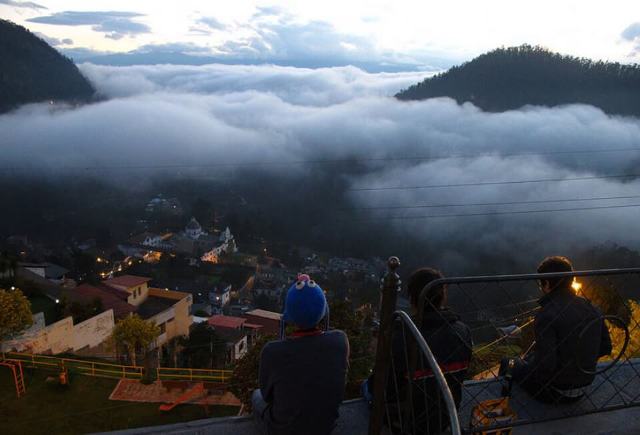 G is for Getting to High Places in Quito
♦ GETTING TO HIGH PLACES: Top viewpoints for Quito
The Teleferiqo aerial tram rides begins on the city's western fringes, climbing the flanks of the massive Pichincha Volcano from 3,000 up to 4,000 meters. On a clear day, the panorama includes at least four snow-covered peaks and dozens of lesser volcanoes. The Teleferiqo complex includes cafes, restaurants and souvenir shops, as well as an amusement park. (Of note: For extra thrills, cable cars accommodate a few bikes, for visitors ready for the steep descent route back to Quito.)
El Panecillo, once an Inca temple of adoration to Sun Yavirac, is topped by a gigantic image of La Virgen de la America, made of aluminum with a crown of stars, angelic wings and standing on a chained dragon. From the summit there are marvelous city views and surrounding volcanoes; For the best viewpoint, climb the steps up to the base of the statue; and for volcano views, this  major Quito landmark is best visited in early morning before the clouds roll in.
Mirador de Guapulo offers views from the lookout platform that are magnificent; on a clear day you can see Volcan Cayambe and Cerro Puntas. Closer to the ground, look out for the statue of Francisco de Orellana who set off on his epic Amazon River journey from here to the Atlantic.
Hotel Quito (currently undergoing some renovations) takes the in-city prize for the best views.  The panorama of the surrounding Andes takes in the picturesque church tucked into the slopes at Guapulo and the stately Pichincha Volcano to the West.