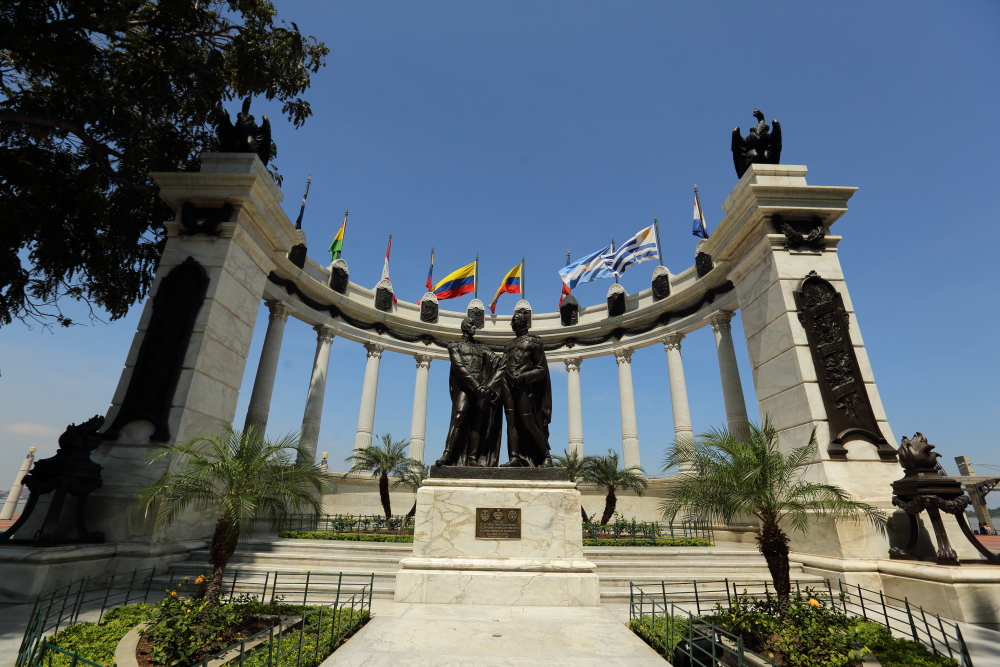 Part 5 of 5 of Blog Series: Everything you wanted to know about GUAYAQUIL… but were afraid to ask!
Size matters…
With its semi-circle of columns and the black figures that emerge below it, La Rotonda immortalizes one of South America's most important moments in history. The day when, in the city of Guayaquil, the independence leaders from north (Simón Bolívar) and south (José de San Martín) met for the first time. The monument is undisputed postcard material and even during the worst periods of neglect of the old pier, it was the city's most treasured emblem.
The iconic monument, however, presents a clear historical inaccuracy when portraying the Argentine leader, and a giant Bolívar, sealing with a handshake the liberation of the Spanish American continent, as having the same height. From the writings of Commander William Bowles, we know San Martín was "tall, strongly formed"… while Simón Bolívar, quite the opposite, was described by Spanish General Pablo Murillo, in quite different words. When the Libertador approached him in the outskirts of Caracas, Murillo couldn´t help but utter: "What? That little man… on a mule…?"
Content/Photo courtesy of Ñan magazine, Ecuador's foremost travel publication.