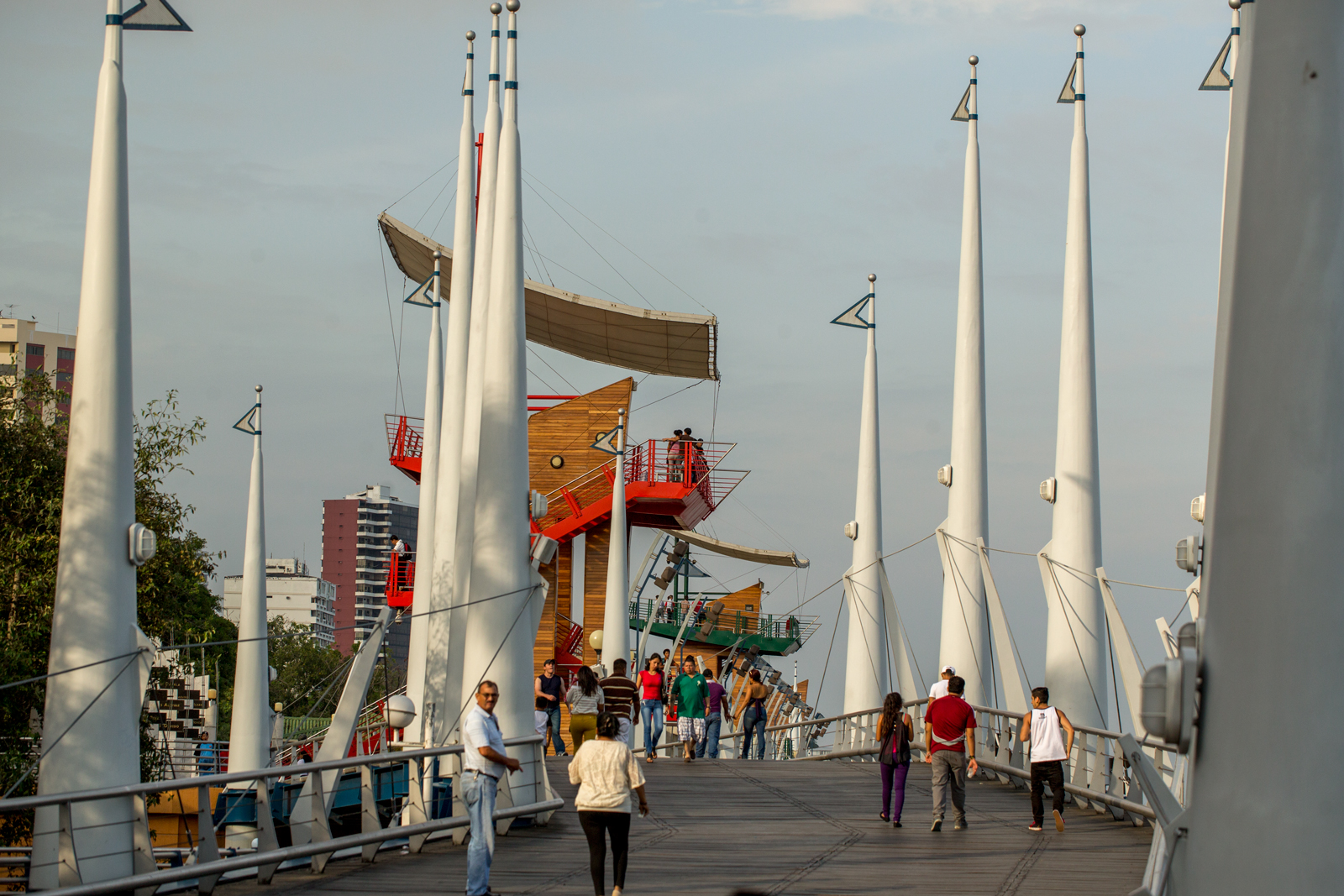 Part 1 of 5 of Blog Series: Everything you wanted to know about GUAYAQUIL… but were afraid to ask!
Malecón Simón Bolívar, Guayaquil's makeover
The riverside walkway has had its share of names. For several years after its intensive regeneration process, it was known as Malecón 2000, referring to the year in which it was completed. The project turned the space into the splendid riverbank promenade we can enjoy today. Visionary on many fronts, it has become a landmark and reference point for urban renewal, influencing the entire country and even Quito's approach to its historic center.
Before this, the old 'malecón' (or pier), for those who remember it, was not much more than a wide sidewalk with haphazardly-placed trees, bordered by a small cement balcony that delineated the city's riverine border. When it was conceived back in the 1930s, as the somewhat pompously-named "Paseo de las Colonias Extranjeras" (Foreign Colonies' Promenade), it probably adorned the riverbank beautifully. But over the years, the pomp was neglected, and it was a sad sight by the 1990s. Despite this, it never ceased to be an undisputed emblem and a source of much Guayaquileño pride.
We could say the authorities mined a rich emotional vein when they declared they were going to revamp the area, with the citizens' moral and financial support. They made the formerly battered and bruised Malecón into a work of unprecedented ambition, completely and forever changing the way its citizens experienced the city.
Content/Photo courtesy of Ñan Magazine, Ecuador's foremost travel publication.